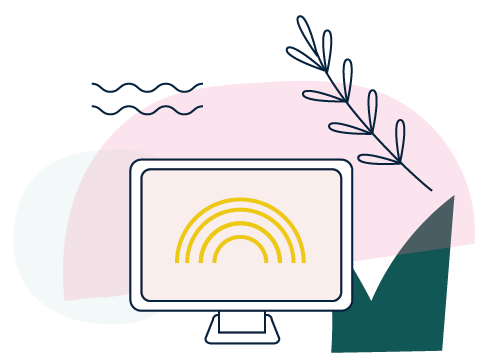 We are
Rogue
Rogue Monday is an online collaboration of Idyllic Creative + Thought Penny.

We are motivated by our love of delivering unique and engaging design, our confidence streamlining business processes and our desire to be super easy to work with.
We care about being friendly, reliable and creative. We love to solve problems and we're here to help.
Our Story.

Elisha Schnell and Fiona Campbell established Rogue Monday in 2018 after thoroughly enjoying working together for a client.
Some say it was a no-brainer after they recognised each other's work ethic, commitment to quality and ridiculously helpful organisation skills. Only they know it was because they shared the same birthday.
Rogue Monday particularly loves working with small businesses, creative types and bloggers, bringing a whole lot of web knowledge and experience to your business and help you get yourself out there.
Elisha lives with her husband and little twin daughters in Sydney, Australia (more specifically the Blue Mountains). She's the creative designer who runs Idyllic Creative, and has over 10 years' experience bringing brands to life.
Fiona lives with her husband and three young children in Newcastle, Australia (a few hours north of Sydney).
She's the virtual assistant who runs Thought Penny with more than 12 years' experience organising executives, teams and freelancers. Fiona loves setting up efficient and paperless business processes, managing client projects and helping teams work remotely.
Since Rogue Monday is a virtual business itself, we're constantly researching better ways to make running an online gig easier for us and our clients.
We're also heavily invested in perfecting home-made iced coffee, yarn craft and hiding Elisha's (okay maybe Fiona's too) addiction to new stationery.
You can also find Rogue Monday in these places: